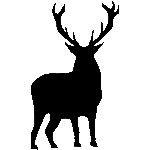 The unitary enterprise "Plant Belit" implements a prototype of the product "Hunting Tower".
It is intended for observation of wild animals, their accounting, photographing ambush and shooting.
Product material pine;
Dimensions 200x116x210 cm;
The height of the legs is 300 cm, the ability to change the height of the legs depending on the needs.
The set includes a ladder.
The price of the product 710 bel rub. with NDS
Phone number for inquiries +375(2155) 4-16-73.